List of Winners 2020-2021
Updated April 28th
This concludes our 18th Trip of the Month Lottery. We can not thank everyone enough for all your continued support over the years.
We are sorry to inform you that we wont be continuing with our Trip of the month lottery for this year.
---
Our new Monthly Lotto is up and running, tickets are available for purchase!
See below (and this page) for more details!
Avis de la page d'accueil

---
Les avis de village importants seront placés ici.
---
Zenon Park Loterie du Mois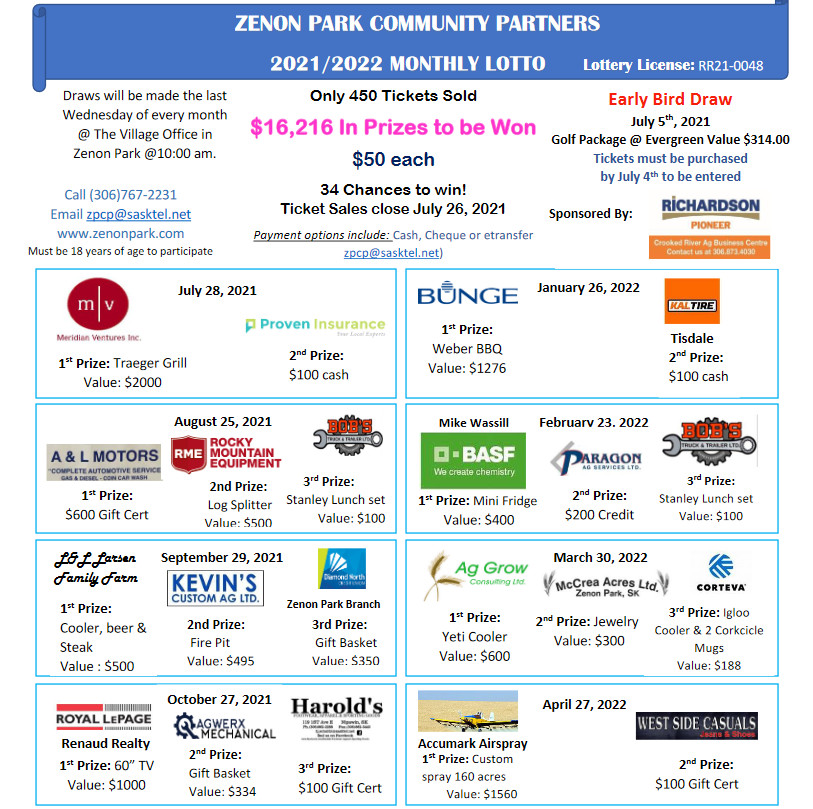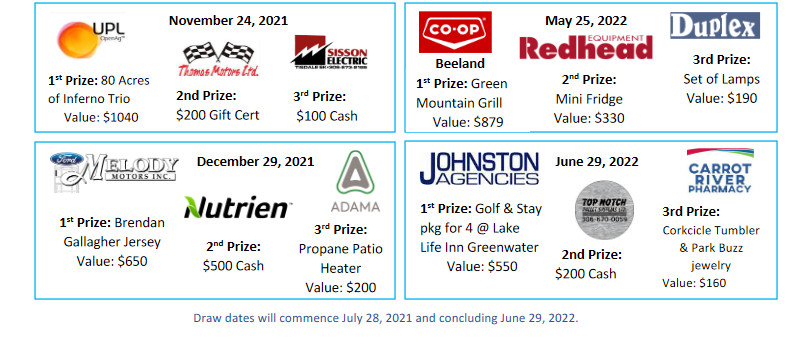 ---

---

---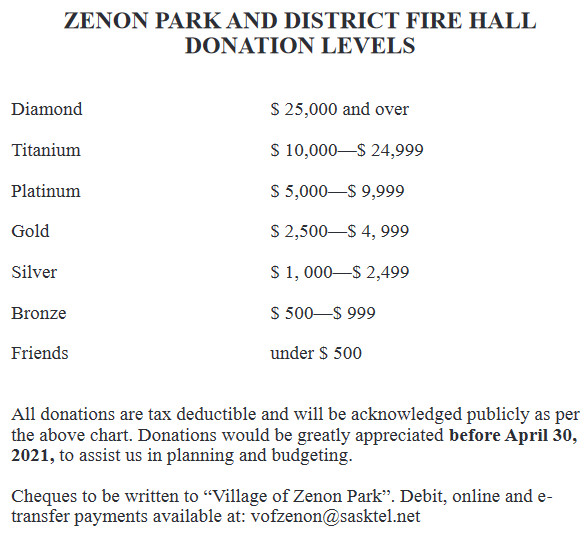 ---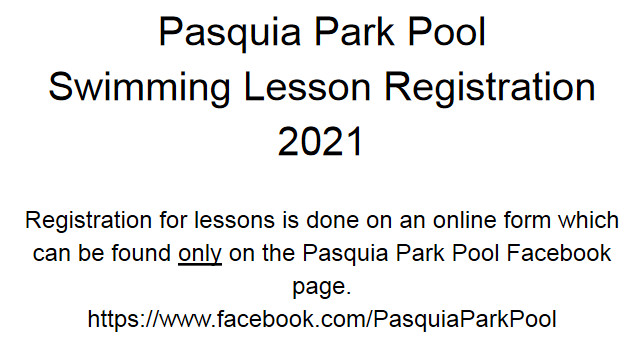 ---


Click for Full Newsletter
---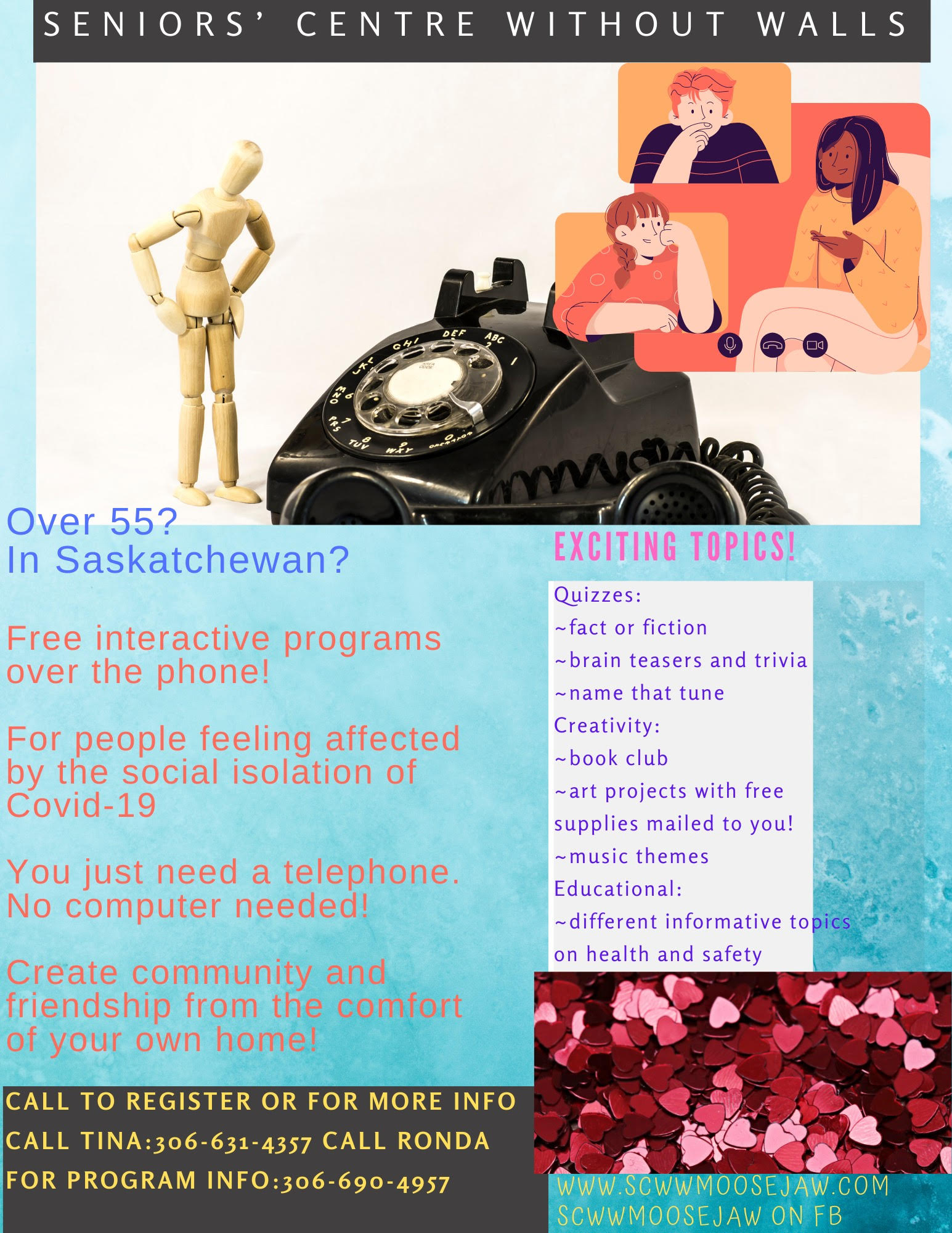 ---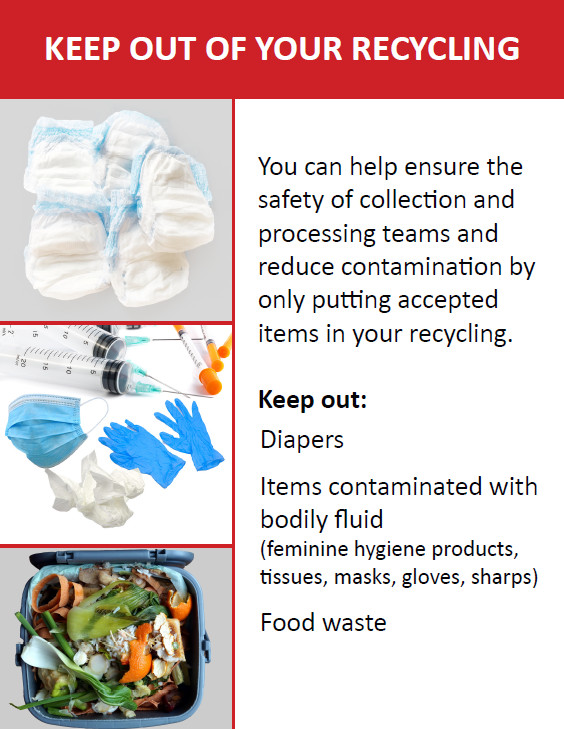 ---
Guidance for Workplaces and Business - COVID Preparedness and Response
REDUCE THE SPREAD OF COVID-19. WASH YOUR HANDS
ABOUT CORONAVIRUS DISEASE (COVID-19)
---
Zenon Park Community Partners Corporation Trip of the Month 18th Lottery
Ticket sales close May 22nd, 2020

$48,740 - In prizes to be won!
TICKETS ON SALE NOW!
Only 400 tickets sold at $120 each
Printable 2020 Entry Form here | Online Form Here | 2020 Amended Lotto Rules Here.

24 chances to win!
12 monthly 1st place trip packages
12 monthly 2nd place $120 prizes
PLUS, an add on option 50/50 draw with each $120
trip of the month ticket purchase! Only 1400 sold!
50/50 add on option $30 each
(maximum 3-50/50 tickets per trip of the month purchase)
Maximum 50/50 prize payout $18,000
**Last day to purchase May 22nd, 2020**
---
Bus Driver Position
Deadline for applications is open till the job is filled.
Click Image to Enlarge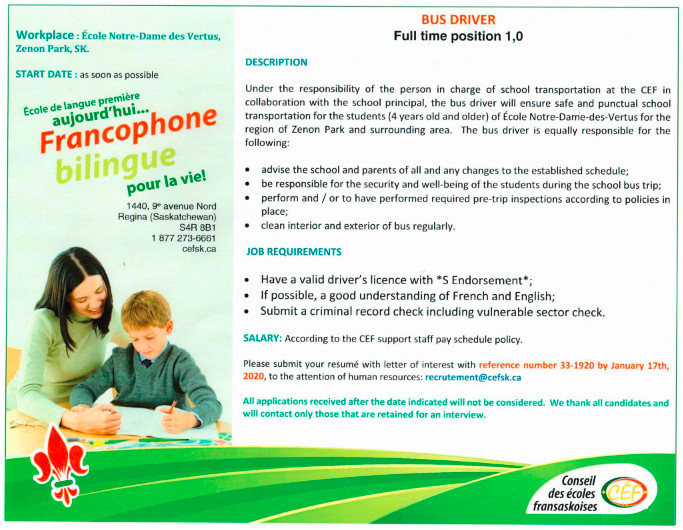 ---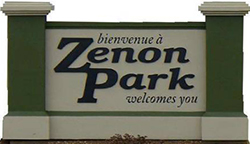 English language switcher Top Right.

Note: If you are in charge of a group or organization and have content to contribute, or if you have suggestions for the site, please contact Lisa at Village Office.