Community Home Page - Notices and Events
2015 Fun Fitness Challenge

We are inviting you to join us as a Representative of Zenon Park in the 2015 Fun Fitness Challenge.
It is time to get active whether it's walking, running, biking, dancing, skiing, skating, swimming, lifting, playing Wii, dancing, karate, hockey, soccer, swimming, bowling, snowshoeing, fitness classes or curling.
Don't forget snow-birds and vacationers, your time counts too!! The Tri-Unity Fun Fitness Community Challenge starts January 1st, 2015!! See Poster
Sports Gala
The date has been set for March 28 2015.
Tickets to be released in January 2015.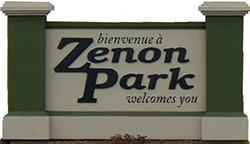 To switch to the French side of the site click the French label on the upper right. These language switchers take you to the English or French 'Home Page". The French text is in the process of being translated and will be a duplicate the English version.
Check back soon for updates.
If you are in charge of a group or organization and have content to contribute, or if you have suggestions for the site, please contact Lisa at Village Office.