Community Home Page - Notices and Events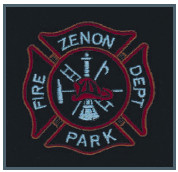 Fire Truck Donation Request:
A reliable fire truck is invaluable to our village as well as to our rural neighbors so we will be counting on support from everyone.
Village council has committed to fund $50,000 of this project. The RM of Connaught has committed $ 50,000 over 5 years, and as well, the RM of Arborfield will fund $20,000 over 5 years. Fund-raising initiatives driven by the Community and surrounding areas will commence immediately. See Donation Letter
The Early Bird winner: Nicolas Ferre, Zenon Park SK
We are 50% sold
Trip-of-the-Month Lottery Flyer
Ticket Sales Close May 26, 2015
Zenon Park wins the 2015 Tri-unity Challenge

We congratulate Zenon Park for scoring the most fitness minutes per person in the 2015 Fun Fitness Challenge. The community scored 1079 minutes per person. In second place was Arborfield , with 672 fitness minutes. In third place came Carrot River, they scored 142 fitness minutes per person. Zenon Park will receive $2000 to be put toward their fitness project.
The Tri- unity Challenge aims to motivate people toward fitness within a fun challenge. To date 5 807 500 total fitness minutes have been logged between the 3 communities. It is interesting that no town has won back to back challenges. Each year to date another town steps up their game to win. Who will win next year? Keep being active and consider entering our 7th Tri- Unity run/walk August 8th, 2015..
Tri-unity Challenge has come a long way. In 2008 a team was put together with KTHR support, recreation board members and several volunteers from all 3 towns. The purpose was to promote fitness and healthy life styles through an annual run. A contest was held and the Tri-unity Challenge name was chosen. Since that time many events have been organized.
The two biggest projects are the Tri-unity Challenge walk/ run held at Pasquia Park every August and the Tri-unity Fun Fitness Challenge which goes from January 1st to March 31st each year. This year a new program called Core Fitness Challenge was initiated using social media as well as posters. Tri-unity also held several run clinics dealing with training, nutrition and injuries. .
These events are funded by money raised through our Tri-unity run at Pasquia. The money flows back into our communities through the Fitness Challenge and through work shops and clinics. Each community has a project on the go. Arborfield is developing a fitness trail as well as contributing toward new playground equipment at the school. Zenon Park is developing a "Fitness Park. " Carrot River has a "Fitness Trail" plan in the works.
The Tri-unity team continues to promote fitness and healthy living in our corner of Saskatchewan. Thank you to all who have supported us through your participation or your volunteer time and expertise. If you are interested in joining the Tri-unity Committee, volunteering at this years race on August 8th or being a sponsor please contact Carla Chicoine at This email address is being protected from spambots. You need JavaScript enabled to view it.. Check out our newly updated website at tri-unitychallenge .ca or through facebook, tri-unity challenge.
Picture of the presentation of the Winning Certificate to Zenon Park: From Left to Right is: Colette Pelchat, Village of Zenon Park Council Member, Carla Chicoine, Zenon Park Tri-unity Committee Member, Mysha Perrault-Nelson, Jayden Lebel and Benoit LeBlanc of NDV de Zenon Park.
Community Wellness Assessment Survey
The Carrot River/Arborfield/Zenon Park Primary Health Care Provider Team
invites you to complete the 2015 Community Wellness Assessment Survey from may 7 to June 12/15
Options available are:
pick up atn return completed surveys to:
1) Zenon Park Village Office
2) Association Franskaskoise de Zenon Park
Or
online at www.kelseytrailhealth.ca click on the link to Community Wellness Assessment 2015.
If you require help to complete the survey in French contact Marguerite Tkachuk at the AFZP office.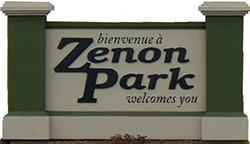 To switch to the French side of the site click the French label on the upper right. These language switchers take you to the English or French 'Home Page". The French text is in the process of being translated and will be a duplicate the English version.
Check back soon for updates.
If you are in charge of a group or organization and have content to contribute, or if you have suggestions for the site, please contact Lisa at Village Office.