Community Home Page
Notices and Events
PUBLIC NOTICE:
Declaration of Results: Councilor: Village of Zenon Park (Form GG)
Councilor: Village of Zenon Park
For the election held on the 2nd day of September, 2015
Names of Candidates Number of Votes or Acclamation/Elected
Presley LeBlanc - 21
Karen Rafael - 15
Number of rejected ballots, except those on which no vote was made: - 0
Number of ballots counted but objected to: - 0
Spoiled (e.g. Issued to a person who declined to vote) - 0
Total number of electors who voted
as indicated on each for FF "Statement of Results" -36
I declare that this is an accurate statement of the votes cast for the office of Council for the Village of Zenon Park.
Dated this 2nd day of September, 2015
Lisa A. LeBlanc (Deputy Returning Officer)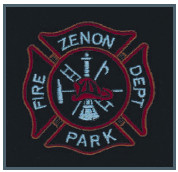 Fire Truck Donation Request:
A reliable fire truck is invaluable to our village as well as to our rural neighbors so we will be counting on support from everyone.
Village council has committed to fund $50,000 of this project. The RM of Connaught has committed $ 50,000 over 5 years, and as well, the RM of Arborfield will fund $20,000 over 5 years. Fund-raising initiatives driven by the Community and surrounding areas will commence immediately. See Donation Letter
Zenon Park Trip-of-the-Month (12th) Lottery 2015
The Early Bird winner: Nicolas Ferre, Zenon Park SK
We are 50% sold
Thank you and good luck to all the 2015-16 ticket buyers. All proceeds go towards keeping our small town alive!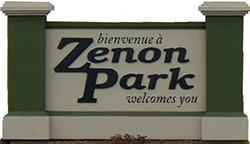 French Language Switcher (Not quite working yet, .... soon)

Check back soon for updates.
If you are in charge of a group or organization and have content to contribute, or if you have suggestions for the site, please contact Lisa at Village Office.