Community Home Page- Notices and Events
Notice of Poll
Public notice is hereby given that:
1 A poll has been granted for the election of:
Councillor: Village of Zenon Park
2 Voting will take place on Wednesday the 26th day of October, 2016 from 9:00 a.m. to 8:00 p.m. in the Zenon Park Council Chambers
See More Details - PDF
Notice of Abandonment of Poll
Whereas a poll is not required pursuant to The Local Government Election Act for the office of:
Mayor: Village of Zenon Park - See PDF

Tri-Unity 2016

The annual Tri-Unity Challenge was held Saturday, August 13th at beautiful Pasquia Park. We were blessed with a nice, sunny day and 100 participants. Committee member and Fitness Instructor, Carla Chicoine led a fun warm up that got everyone moving and ready, even human size Big Bert could be seen trying to keep up. Our event timer, Mark Boyd from Results Canada had his mats laid out and our DJ, Nigel Maxwell played lively, catchy music. It was fun watching the Warner family Vs the Trew family cheer in a friendly rivalry. Both families recruited runners/walkers young and old to participate this year. Nigel had fun introducing them in "Family Feud" style. See Full Article Here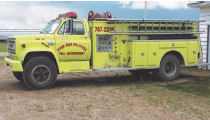 The Village of Zenon Park offers for sale the following:
1978 GMC Fire Truck, 1000 Gallon tank,
750 gpm fire pump, Lights and siren, Good working order
"As Is". (See PDF for More Info)
Deadline: October 13th, 2016
Tender must be submitted to:
Village of Zenon Park
Box 278, Zenon Park, SK
S0E 1W0, Fax 306 767.2226
This email address is being protected from spambots. You need JavaScript enabled to view it.
Trip of the Month - 2016-2017
Sold Out - Click to See All Packages
List of Winners 2016-2017 (Updated for September 2016)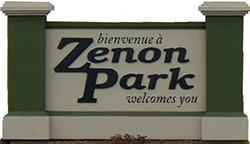 French Language Switcher Top Right

If you are in charge of a group or organization and have content to contribute, or if you have suggestions for the site, please contact Lisa at Village Office.