Community Home Page - Notices and Events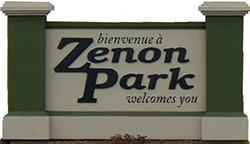 Zenon Park Harvest Wind-Up Dance – Amy Nelson – November 14
AMY NELSON and BAND will be here in ZENON PARK on Friday, November 14th!
Plan on a great time and excellent performance by the very talented Award-Winning Canadian Music Singer/Songwriter.
ZP Community Hall - Doors open at 8:30pm, Dance starts at 9:00pm.
Midnight Lunch. Licensed Event. Tickets $20 at the door and on sale at local merchants Oct 15.
Tuesday Night Volleyball in Zenon Park
7:30pm at the Zenon Park School Gym. - Mixed league adult volleyball, all skill levels welcome. - $1 drop in fee to help cover rental of the gym. - Starts Tuesday Oct 21st till Dec 2nd 2014. - Kirsten Colborn is the contact for the Volleyball Evening.
Thursday Night DVD Workout in Zenon Park
7:30pm at the Zenon Park School Gym. - Stacey Mutimer will be setting up a DVD workout on Thursday nights, something suitable for all fitness levels. - $2 drop in fee to cover the cost of the gym rental - Starts Thursday Oct 23rd till Dec 4th, 2014 - Bring your mat, some water, and indoor shoes and continue working out with the gals or join in for the first time.
Wednesday Night Step Aerobics Classes in Arborfield
Arborfield School Gym - Shelley Enns of Shell's Fitness in Carrot River will be teaching the class - Start Wed Oct 15th – Free class - Classes run Oct 29 to Dec 03, 2014 - 7:30 PM - Sign up via the Arborfield Rec Board or just drop in. - $10 drop in fee - Car pool with a friend or two and check out Shelley's Class
Boot Camp In Aylsham – 6 WEEKS
Amanda is looking to offer a 6 week boot camp now that her 8 week boot camp is full. This is perfect timing for those just finishing up with your TRX classes.
Get a buddy and car pool to Aylsham, this class sounds like a fantastic workout
Classes would be Tues/Thurs night for 6 weeks
6pm to 7pm - Oct 28th to Dec 03, 2014 - $145.00 for the session
Contact Amanda Bohachewski at 306-873-7018 or energeefitness @gmail.com
If you are interested, get in touch with Amanda ASAP so she knows if she has enough interest to run the class.
JOB OFFER (PDF)
French language teacher Level: Conversational, Beginner and intermediate
Evening sessions with possibility of a daytime class Fall and winter sessions
Be willing to travel
Classes to be offered in Zenon Park, Tisdale and Nipawin
Contact Marguerite Tkachuk Association fransaskoise de Zenon Park Inc.
Box 68, Zenon Park (SK) S0E 1W0
Ph 306 767-2203 Fax 306 767.2425
Email: This email address is being protected from spambots. You need JavaScript enabled to view it.
September Trip of the Month Winners:
1st Place – Darlene Cardinal of Saskatoon, SK. Winner of the Huatulco, Mexico prize worth $3,370.
2nd Place – Alan April of Zenon Park, SK; $100 winner.
We are pleased to announce that recycling in the Village of Zenon Park will begin

August 13th

!
All residents have been delivered a blue recycle bin. Please lift the cover to find a calendar for which dates are garbage days and which are recycling. Details about what can be put in the bin are on the outside of the cover and for more information please see the pamphlet that was put in your mailbox in July or the link to a scanned copy under the Residential services tab.
If you have any questions regarding the recycling program please contact the Village Office.
To switch to the French side of the site click the French label on the upper right. These language switchers take you to the English or French 'Home Page". The French text is in the process of being translated and will be a duplicate the English version.
Check back soon for updates.
If you are in charge of a group or organization and have content to contribute, or if you have suggestions for the site, please contact Lisa at Village Office.