Community Home Page- Notices and Events
Trip of the Month - 2016-2017
2016-2017 Trip of the Month Order Form
Trip of the Month - Gift Certificates
Purchase a Trip of the Month ticket for them! It's the gift that keeps on giving!
To: Your Loved One: A Zenon Park 14th Annual Trip of the Month Ticket with 24 Chances to win and over $28,000.00 in
prize to be won has been purchased for you!! To Purchase contact Bonnie at 306-767-2331
See Poster for more information
Thank you and good luck to all the 2015-16 ticket buyers. All proceeds go towards keeping our small town alive!
AFZP General Meeting
The AFZP announces their 35th Annual General Meeting. The Association Fransaskoise de Zenon Park is pleased to announce to all the members of our community that our annual general meeting will be held on Thursday, June 9th, 2016 at 7:30pm at the AFZP Pavilion at 755 Main Street, Zenon Park.

We would love to see you and hear your opinions,
Stephan Chapman, AFZP, C.P.68, Zenon Park SK S0E 1W0
Téléphone: 306-767-2203 - Télécopieur: 306-767-2425 - This email address is being protected from spambots. You need JavaScript enabled to view it.

The Saskatchewan Foster Families Association requires an individual interested in Part Time shifts to work as part of our In Home Support Program. The applicant should have some experience tutoring and being French bilingual. This support would be for twice a week after school, 6 hours per week. See PDF for more details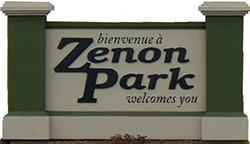 French Language Switcher Top Right

If you are in charge of a group or organization and have content to contribute, or if you have suggestions for the site, please contact Lisa at Village Office.