Community Home Page - Notices and Events
On Saturday March 28, 2015 Zenon Park Community Partners will be hosting the 5th Annual Celebrity Sports Gala and Memorabilia Auction. See Letter
The guest speakers we have for the evening are:
Paul Coffey, member of the Hockey Hall of Fame, winner of James Norris Trophy as NHL's top defenseman three times, fourteen NHL All-Star Game appearances, four Stanley Cups, three Canada Cups, and holder of numerous NHL records.
Mike McCullough, of the Saskatchewan Roughriders, 2007 and 2013 Grey Cup Champion, 2008 and 2009 Saskatchewan Roughrider Mosaic Community Award recipient, and inaugural winner in 2010 of the CFL's Jake Gaudaur Veteran's Trophy.
Sean Lecomber, Canadian comedian.
2014 Zenon Park Trip-of-the-Month (12th) Lottery 2015
MONTHLY DRAW WINNERS
See PDF
Introductory Classes - Forever in Motion
Fitness for Older Adults (50+)

5 week program$1 Drop in
Pioneer Place
Thursdays 10-11am
Begins March 5th
2015 Fun Fitness Challenge

We are inviting you to join us as a Representative of Zenon Park in the 2015 Fun Fitness Challenge.
It is time to get active whether it's walking, running, biking, dancing, skiing, skating, swimming, lifting, playing Wii, dancing, karate, hockey, soccer, swimming, bowling, snowshoeing, fitness classes or curling.
Don't forget snow-birds and vacationers, your time counts too!! The Tri-Unity Fun Fitness Community Challenge starts January 1st, 2015!! See Poster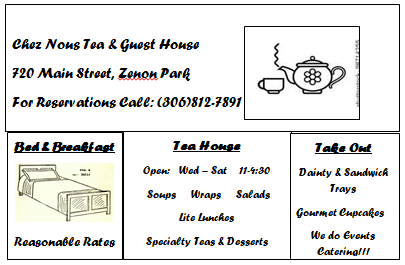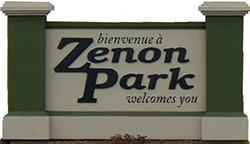 To switch to the French side of the site click the French label on the upper right. These language switchers take you to the English or French 'Home Page". The French text is in the process of being translated and will be a duplicate the English version.
Check back soon for updates.
If you are in charge of a group or organization and have content to contribute, or if you have suggestions for the site, please contact Lisa at Village Office.