Community Home Page - Notices and Events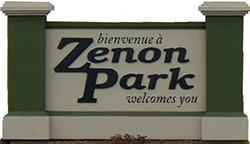 Zenon Park Harvest Wind-Up Dance – Amy Nelson – November 14
AMY NELSON and BAND will be here in ZENON PARK on Friday, November 14th!
Plan on a great time and excellent performance by the very talented Award-Winning Canadian Music Singer/Songwriter.
ZP Community Hall - Doors open at 8:30pm, Dance starts at 9:00pm.
Midnight Lunch. Licensed Event. Tickets $20 at the door and on sale at local merchants Oct 15.
Bootcamp for New Mom's in Aylsham.
6 week session - Tuesdays & Thursdays 6-7 pm
October 28th - December 3rd
Aylsham Community Complex
See attachment for details
September Trip of the Month Winners:
1st Place – Darlene Cardinal of Saskatoon, SK. Winner of the Huatulco, Mexico prize worth $3,370.
2nd Place – Alan April of Zenon Park, SK; $100 winner.

FITNESS CLASSES ARE BACK!
September 10th to October 15th, 2014
Monday and Wednesday, 7:00PM to 8:00PM
Zenon Park School Gym
11 classes for $100.00 or $10 drop in fee
Bring your indoor shoes, mat, water & weights (optional)
Classes are for all fitness levels;
Varying intensities given to suit you
Contact CARLA, Certified SPRA Group Fitness Instructor
At Body Reno Fitnes: This email address is being protected from spambots. You need JavaScript enabled to view it. or call 1-306-500-2400
See Poster
We are pleased to announce that recycling in the Village of Zenon Park will begin

August 13th

!
All residents have been delivered a blue recycle bin. Please lift the cover to find a calendar for which dates are garbage days and which are recycling. Details about what can be put in the bin are on the outside of the cover and for more information please see the pamphlet that was put in your mailbox in July or the link to a scanned copy under the Residential services tab.
If you have any questions regarding the recycling program please contact the Village Office.
To switch to the French side of the site click the French label on the upper right. These language switchers take you to the English or French 'Home Page". The French text is in the process of being translated and will be a duplicate the English version.
Check back soon for updates.
If you are in charge of a group or organization and have content to contribute, or if you have suggestions for the site, please contact Lisa at Village Office.